Back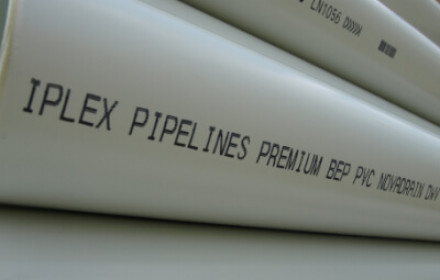 DWV
Iplex's PVC-U Drain Waste & Vent (DWV) system is one of the most comprehensive on the market with a full range from 40mm to 375mm in diameter. As a pioneer in the development and marketing of PVC systems for DWV applications Iplex is well known for its excellent product quality.
Applications
Iplex DWV pipe and fittings system is used for non-pressure sewer, drain, waste and vent in above ground and below ground applications.
Want more information?
Speak with one of our expert sales engineers today.