Back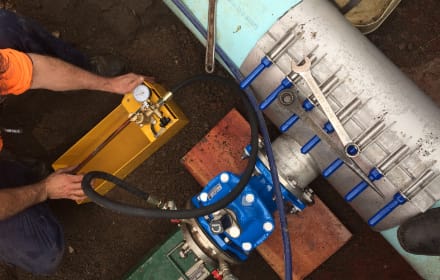 Stainless Steel Clamps
AVK Stainless steel clamps are used in water reticulation, sewage and waste applications. The broad range consists of tapped offtakes, flanged offtakes, repair, HDPE and Sewer OB Junction clamps.
Product Details
Standards and Approvals
AVK Stainless Steel Couplings are manufactured to the Australian Product Standard under third party accreditation quality management assurance systems conforming to ISO 9001.
Fully conforming to AS/NZS 2181-2013 Stainless Steel Clamps for waterworks purposes
Standards License mark SMK 1785
Range and Dimensions
Download AVK Flanged Clamps Selection Guide Charts, AVK Clamps Tapped Selection Guide and Single Double Multiple Repair Clamps Selection Guides.