Back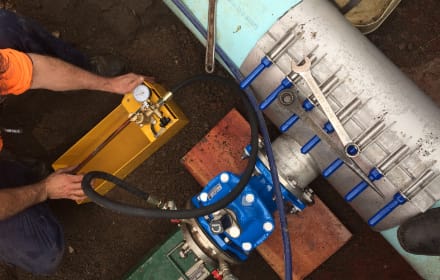 Stainless Steel Clamps
AVK Stainless steel clamps are used in water reticulation, sewage and waste applications. The broad range consists of tapped offtakes, flanged offtakes, repair, HDPE and Sewer OB Junction clamps.
Applications
AVK stainless steel clamps can be used in water reticulation, sewage, wastewater and irrigation pipelines, providing a fast, permanent repair and reinforcement solution for most pipe types and sizes.
AVK repair clamps provide a repair solution for most leaking, cracked or damaged pipe.

Tapped off-take into old, unstable or damaged pipe where both tapping and reinforcement are a requirement.

AVK stainless steel flanged offtake clamps for 'T' connections onto new or existing pipe systems.