Back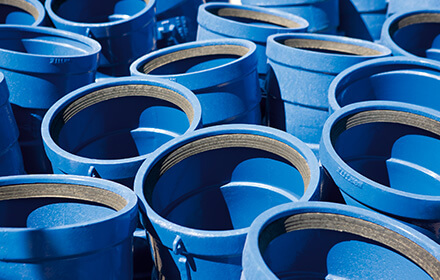 Crevet Ductile Fittings
Iplex's foundry NIBF (Northern Iron and Brass Foundry) manufactures the Crevet® range of ductile iron fittings for the water industry. These fittings are produced in diameters from 80mm to 750mm and are compatible with Irontite® DI, PVC, GRP and AC pipelines.
Applications
The Crevet® Ductile fittings are suitable for installation in the following applications:
Convey potable water
Gravity and pressure sewerage
Chemical and slurry solutions
Irrigation water
The comprehensive range of pipe, fittings and valves up to 750mm offers a pipeline solution for all applications.
DI Pipe and Fittings Technical Guide