Back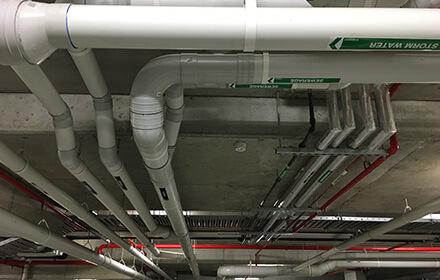 Stormwater
Plastic pipe systems offer major advantages over traditional materials for stormwater applications including corrosion resistance, installation economics, operating efficiencies and reductions in maintenance costs. Iplex's PVC-U stormwater system from DN75 through to DN375 provides a complete pipe and fittings range for stormwater disposal.
Applications
Iplex PVC-U stormwater drainage system can be used above or below ground to carry rain which runs off surfaces where water cannot penetrate including roofs, driveways and roads to natural water bodies—creeks, rivers and the sea. In some areas stormwater is discharged directly to underground water.
The comprehensive PVC-U stormwater range of pipe and fittings up to 375mm offers a pipeline solution for stormwater applications.