Back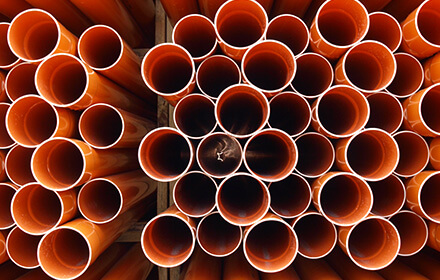 Electrical and Telecommunication
Iplex's extensive range of electrical and communications conduits, cable covers, marking tapes, pits and associated accessories provides solutions to the electrical, telecommunications, civil infrastructure, construction and mining sectors. The conduit range includes both PVC and PE100 products used for open trench and trenchless directionally drilled installations
Product Details
Standards and Approvals
Iplex PVC-U pipe is manufactured to the Australian Product Standard under a third party accredited quality assurance program complying with ISO 9001.
Referenced Australian electrical and telecommunications product standards include:
AS/NZS 2053 (various parts)
AS 4702
Colour and Markings
Australian Standard AS/NZS 2053 is silent with respect to colour of electrical and communications conduits. AS/NZS 3000 nominates the use of orange conduits in buried electrical installations. AS 1345 and PIPA Guideline POP203 both attempt to provide guidance for colour identification of pipes in a range of buried and above ground applications.
Orange: Electrical conduits installed below ground
Grey: Electrical conduits installed above ground
White: Data and telecommunications conduits
Environmental Credentials
Iplex PVC-U non-pressure conduit pipe is certified to confirm to the Best Environmental Practice PVC (BEP PVC) provisions of AS/NZS 1260.
The Green Building Council of Australia (GCBA) has defined the standards for best practice environmental performance for PVC manufacturing, against which Iplex's processes have been audited by an independent certifying body. These permits users of Iplex PVC-U non-pressures pipes to claim positive PVC Credit Points under the GBCA's Green Star Rating Scheme. Learn More
Iplex Pipelines has published verified Environmental Product Declaration (EPD) on our range of PVC-U non-pressure Pipes and Polyethylene pipes . EPD's are third party certified documents based on ISO 14025 and EN 15804 Standards that communicate transparent and comparable information about the life-cycle environmental impact of a product or service. Specifically, product declarations include information on the environmental impact of raw material acquisition, energy use and efficiency, composition of materials and chemical substances, emissions to air, soil and water and waste generation. View Iplex's EPD's