Back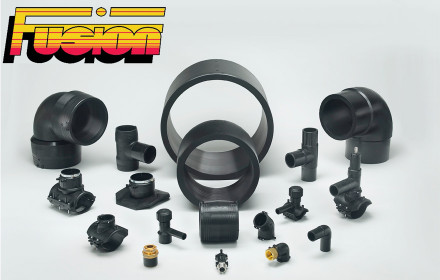 Electrofusion and Butt-Welded Fittings
Iplex stocks a comprehensive range of Fusion Plast electrofusion and butt-welded fittings. The Fusion Group have been providing high quality products and innovative solutions globally since 1971. Their long history of supporting their products with state-of the-art installation equipment and knowledgeable technical support, make them a valued partner to Iplex.
Iplex carries a large amount of stock nationally and has access to significantly more bespoke polyethylene fittings. We have a strong relationship with Fusion Plast and with other expert manufacturers, as well as having our own polyethylene fabrication facility with capabilities of manufacturing fittings up to 2000mm OD. This makes it easy for you to select Iplex as your chosen partner.
Installation & Testing
Fusion Plast has available literature specifically related to electrofusion and butt-welded fittings. Feel welcome to ask your Iplex representative for further details if required.
The Fusion Plast range is compliant with AS/NZS 4129 which has extensive pressure, mechanical and material test requirements. Internal pressure testing limits are consistent with the requirements of the pipeline.