Back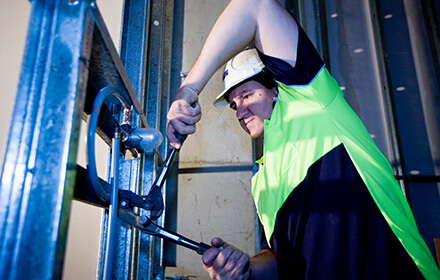 PRO-FIT
Iplex Pro-fit® PB hot and cold plumbing system is flexible enough to be bent by hand, is extremely light weight, offers corrosion resistance, and eliminates water hammer noise. In particular, no brazing or soldering is necessary. When installed by a licensed tradesman, the system has proven to be both high quality and economical to use.
Product Details
Standards and Approvals
Iplex Pro-Fit® pipe is manufactured from polyethylene and is joined together with a high integrity brass crimp fitting.
Polyethylene is an advanced thermo-plastic material designed for hot & cold potable water in both domestic and commercial application.
Pro-Fit® is licensed by SAI global as complying with the reqirement of Australia/New Zealand Standard AS/NZS 264.2 & 3.
Manufactured under StandardsMark License No 1362 for pipe and WaterMark License No 2709 for fitting and is approved for use in all State and Territorial in Australia.
The pipe and fitting have also been tested and have passed the Australian Standard AS 4020 (Products in contact with potable water supplies).
Warranty
When installed by a licensed plumber and used correctly, as specified in AS/NZS 3500 part 1, 4 and 5 and in accordion with Pro-fit® PB Polybutylene Plumbing System Installation Guidelines, Iplex pipelines offers a 25 year warranty against material defects.
Pro-Fit® PB Pipe
The base material for Pro-Fit® PB pipe is coloured grey to inhibit fungal growth in the potable water within the pipe.
Iplex Pro-Fit® PB Recycled Water pipe is produced from a specially compounded purple polybutylene resin and the pipe extruded from it carries the print message WARNING: RECYCLED OR RECLAIMED WATER - DO NOT DRINK. The product can be used when a second nonpotable water supply is available for toilet flushing etc.
Polybutylene pipe must be physically protected from direct sunlight to avoid long term UV degradation,
PB pipe has the advantages of being lightweight, flexible and easy to install- It has the ability to withstand high pressures and temperatures and complies with the requirements of Australian Standard AS/NZS 2642 Part 2 Pipes and Part 3 Fittings. The result is a product that is suitable for hot and cold potable water distribution when installed in accordance with the parameters set out in the Australian Standards and the National Plumbing and Drainage Standard - AS/NZS 3500.
Dimensions of Polybutyiene pipe AS/NZS 2642 Class 16
Nom, outside diameter
Mean bore
18 mm
12.5 mm
22 mm
17.6
Pro-Fit® Fittings
Pro-Fit® fittings are specially designed and engineered to complement the Pro-Fit® PB pipes. The system has a comprehensive range of fittings that are suitable for general plumbing use. Each box contains an installation instruction leaflet, which must be followed.
Iplex Pro-Fit®
Nom. outside diameter
Mean bore
DN18 - 18 mm
9.0 mm
DN22 - 22 mm
14.5 mm
DR Brass Fittings
Pro-Fit® DR brass fittings are fully dezincification resistant to AS2345 and are precision CMC machined. DR 'brass contains less than 15% zinc or has been heat treated or chemically enhanced to make it resistant to the loss of zinc i.e. dezincification resistant. Brass that is not dezincification resistant can lose its zinc content leaving a residue of spongy or porous copper Pro-Fit® DR brass fittings can be used in the ground in most situations.
Copper Crimp Sleeves
All IPLEX Pro-Fit® DR brass fittings have an annealed copper crimp sleeves wit ha pipe depth inspection window to provide visible assurance that the pipe has been pushed fully home.
Pro-Fit® Tooling
The range of Pro-Fit® tools are engineered to ensure a simple, effective joint. The principle of this jointing method is extensively used around the world for gas, hot and cold plumbing and in-floor heating.
With crimping tools, care should be taken to ensure that moving parts are not damaged. Refer to individual tool instructions for maintenance and correct use. Calliper gauges are supplied with all tools to check that the copper ring has been properly crimped. Only use the correct Iplex tools to crimp the Iplex Pro-Fit® PB pipes and fittings system.