Back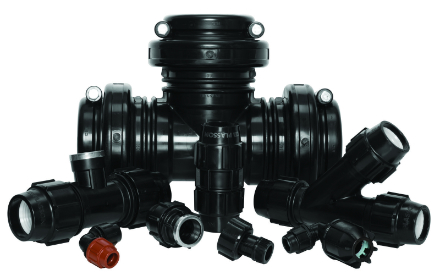 Compression Fittings
Iplex stocks a comprehensive range of Plasson compression fittings. Plasson have been providing high quality products and innovative solutions to connect Australian pipelines for over 40 years. Australian pipelines are installed in wide ranging conditions from residential plumbing to underground mines. Plasson's unique design features, which ensure joints can be made and re-used, have proven themselves in all environments.
Installation & Testing
Plasson's sales catalogue is downloadable at www.plasson.com.au and contains easy to follow, illustrated installation instructions for each fitting type.
The Plasson range is compliant with AS/NZS 4129 which has extensive pressure, mechanical and material test requirements. Internal pressure testing limits are consistent with the requirements of the pipeline.