EZIPIT® 1000 MAINTENANCE HOLE (MH)
THE LATEST ADVANCEMENT IN SEWER TECHNOLOGY.
The EZIpit
®
range of plastic, gravity sewer systems have fast become the preferred and, long-term solution for maintenance structures.
Across the entire range, heightened safety, ease of handling and in-ground performance means the EZIpit® systems can be assembled and backfilled at the same time as the sewer pipe, dramatically reducing costs in plant, labour and the risks associated with open excavation.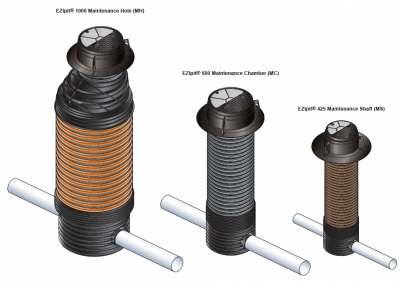 To chat to our sales team about how the EZIpit will benefit your next project, call us today on 13 10 86.