Back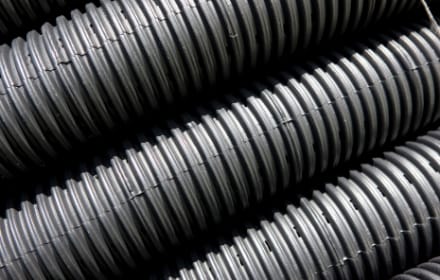 Envirodrain
With a corrugated wall designed to provide maximum strength with minimum weight for ease of handling, Envirodrain® is the versatile solution for land drainage. Since Envirodrain® is flexible enough to be installed continuously around cures, the requirement for fittings is minimised. Manufactured from polyethylene, polypropylene or PVC, Envirodrain® is unaffected by corrosion in saline environments. Envirodrain® can be provided with a filter 'sock' to minimise silt build up, unslotted for use as a flexible drainage system where instruction by fine tree roots may cause obstruction.
Handling & Storage
Due to Envirodrain®'s product features of lightweight and flexible it can be easily transported. To avoid damage from forklift forks, strapping, sharp or heavy objections general precautions should be undertaken.
For long term storage, Envirodrain® should be stacked flat, covered and stored in a cool place.