Back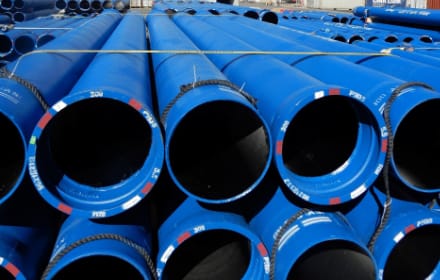 Irontite Ductile Pipe
Since its introduction to Australia in the 1950's ductile iron pipe has been recognised as an industry standard for water and wastewater systems. Over 60 years of field experience has proven its strength, durability and reliability. The Ironite® ductile pipe range is manufactured by Jindal SAW Limited, a leading manufacture of ductile iron pipelines with over 30 years of experience and a history of continuous reinvestment into research and development, staying at the forefront of new technology and design.
Applications
With a wide range of internal linings and external coatings options Irontite® pipe can be used above and below ground in the following applications:
Potable water
Recycled water
Sewage
Irrigation water
Bore water
Slurries
The comprehensive range of pipe, fittings and valves up to 750mm offers a pipeline solution for all applications.
DI Irontite® Pipe and Fittings Technical Guide
Ironite® Technical Brochure