Back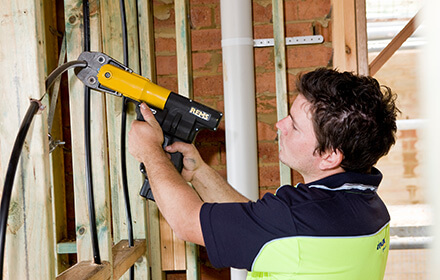 K2
The Iplex K2® PE-X Hot and Cold Plumbing system offers an integrated system that is flexible enough to be bent by hand, is extremely light weight corrosion resistant and virtually eliminates water hammer noise. No brazing or soldering is necessary, When installed by a trained and licensed tradesman, the system has proven to be of high quality and economical to use.
Handling & Storage
Store pipe under cover where it will not be exposed to direct sunlight.
Do not use pipe which has;

Cuts, deep scratches or gouges
Kinks or crushed sections
Evidence of grease, oil, tar etc
Noticeable colour fading of the pipe.
All damaged sections should be cut out and replaced