Back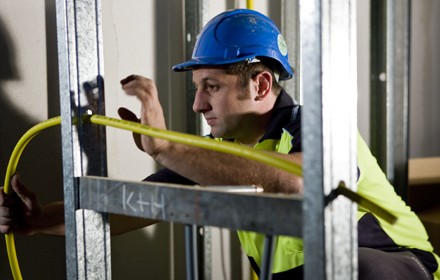 K1
Iplex K1® composite gas system is flexible enough to be bent by harid, is extremely light weight and corrosion resistant. In particular, no brazing or soldering is necessary. When installed by a trained and licensed tradesman, the system is of high quality and economical to use.
Product Details
Standards and Approvals
Iplex K1® pipe is certified by DVGW (German Technical and Scientific Association for Gas and Water). Certification number DVGW DW-8217 AT 2505. K1® pipe and fiting are tested and conforms to AS 4176.
Warranty
When installed by a licensed gasfitter and used correctly, as specified in AS 5061 and in accordion with iplex K1® gas installation instructions and training accreditation program; Iplex pipeline offers a 25 year warranty against material defects.
K1® Pipe
Composite PE/AL/PE pipe
The multi layer composite pipe consists off 5 layers;
Inner layer:PE-HD, colour is yellow.
Coupling agent
Aluminium
CouplingAgent
Outer layer: PE-HD* colour is yellow.
Both the inner and outer layers comprise off high density polyethylene (PE-HD) which provides excellent impact strength.
The composite plastic aluminium pipe offers a lot of advantages besides the diffusion density: the pipe is dimensionally stable and still flexible. Fittings can be minimised due to the flexible nature of the pipe. The pipe is also corrosion resistant.
Dimensions of Iplex K1® composite pipe
Nom, outside diameter
Mean bore
DN16 - 16 mm
12.0 mm
DN20 - 20 mm
15.5 mm
DN25 - 25 mm
20.0 mm
DN32 - 32 mm
25.9 mm
DM40 - 40 mm
32.0 mm
DN50 - 50 mm
41.0 mm
K1® Fittings
IPLEX K1® gas fittings are specially designed and engineered to complement the IPLEX K1® aluminium plastic composite pipe for gas use. The IPLEX K1® system has a comprehensive range of fittings that are suitable for general gas use. Each box contains an informative installation instruction leaflet
DR brass fittings
K1® brass fittings are fully dezincification resistant to Australian Standards and are precision CNC machined. OR brass is brass that has been heat treated and chemically enhanced to make it resistant to he loss of zinc i.e dezincificatior resistant. Brass that is not dezincificatior resistant can be subject to corrosion.
Copper crimp sleeves
All K1® fittings have a copper crimp sleeve with a pipe depth insertion window to provide visible assurance that the pipe has been pushed fully home.The copper crimp sleeves are held on the fitting by c distinctive "gas yellow" crimp sleeve retainer.
Dimensions of Iplex K1® composite pipe fittings
Nom, outside diameter
Mean bore
DN16 - 16 mm
8.6 mm
DN20 - 20 mm
12.1 mm
DN20 - 20 mm
16.1 mm
DN32 - 32 mm
20.3 mm
DN40 - 40 mm
26.0 mm
DN50 - 50mm
34.7 mm
K1® Tooling
The range of K1® tools are engineered to ensure a simple, effective joint. The principle of this jointing method is extensively used around the world for gas, hot and cold plumbing and in-floor heating.
With crimping tools, care should be taken to ensure that moving parts are not damaged. Refer to individual tool instructions for maintenance and correct use. Calliper gauges are supplied with all tools to check that the copper ring has been properly crimped. Only use the correct Iplex tools to crimp the Iplex K1® composite pipes and fittings system.